Welcome to Neika's Place! I am absolutely thrilled you have found my blog! My name is Stephanie Zook, the creator and owner of Neika's Place, located in Bloomington, Indiana. I am a stay-at-home mom to two absolutely fantastic children, Hannah and Owen (also known as the Comic Relief Specialist and Shop Materials Reorganizer). They are quite the duo and couldn't be more of an opposite pair. When people ask me, what do you like to do in your spare time? Boy, that's a difficult question to answer quickly or shortly. Well, first and foremost, I'm usually chasing kids and making some pretty awesome memories with them so spare time is pretty limited right now, but I describe myself as a crafty girl outside of being a mom. By crafty, I really mean several different types of crafts. There isn't anything I won't give a try. All you have to do is ask my husband, and he will be the first to tell you that my craft supply stash is rather enormous, and by enormous, I mean taking over the house…haha! If I have to narrow it down to just a few, knitting a crocheting would be at the very top of the list. I love, love, love fiber arts. I taught myself to crochet in college, and how to knit after my oldest was born. Soon I was making knitted and crocheted goodies for my family and friends, and in 2014 Neika's Place was born. I have dabbled in dying yarn as well and just recently bought my very first drop spindle, so I'm going to give spinning a whirl…pun intended! I also really enjoy paper arts. I wouldn't necessarily describe myself as a scrapbooker, but I am a planner girl and love art journaling in my Bible. I definitely use my creative gifts to express myself, which is my outlet to keeping life in balance.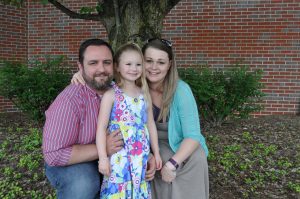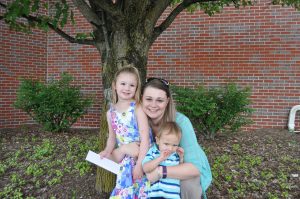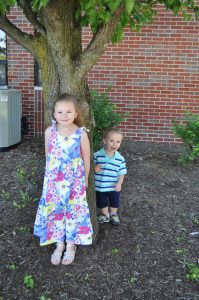 Some people find Neika's Place a very strange name for an Etsy shop, and I get the question often…Where did you come up with that shop name? It's so original! Friends and family who know me well know exactly where the name's origin comes from. Not only do I have a love of crafting and DIY projects, but I also have a very special place in my heart for animals. I have a BS in Animal Science from Purdue University and have worked in multiple animal hospitals as a veterinary assistant prior to becoming a stay-at-home mom. In college, I acquired a white Alaskan Malamute and named her Neika. She was a very sweet girl, but in true malamute fashion, was very loud and rambunctious and in a lot of cases was only really understood by me. She was my child before we had kids. She was with our family for 14 years and actually passed just a month before I opened my Etsy shop. I chose her name to be part of my shop as a tribute to her.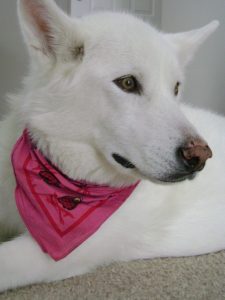 I have some really cool ideas for this blog and hope you visit often. It's mainly going to be a knitting and crocheting blog. Anything fiber related is fair game really, but some of my paper art obsession may find its way on here too! I just love to share my creations and goodies and hope you love them as much as I do! Feel free to visit my Etsy shop, like Neika's Place on Facebook and follow me on Instagram!
–XOXO