I feel like I've been MIA here for way too long. No worries though, I'm back, well rested, and ready to get this blogging party started again. Last week, my husband and I took our first vacation post kids without the kids, which means we haven't went anywhere as husband and wife for over 6 years! Anywhere, not even the periodic weekend getaways. I know, crazy, right?! A few months ago, we decided to do it up right and book a week at our favorite vacation spot…sunny St. Maarten! This was our fourth trip down there since we've been married 12 years ago, and I think we fall in love with the island more and more each time we go. The island is split in half, with one half being French and the other half being Dutch. Our resort, Oyster Bay Beach Resort, is on the Dutch side. It's just absolutely beautiful there and so relaxing! Everyone is so friendly, and believe it or not, we recognized several staff members from our last visit 10 years ago.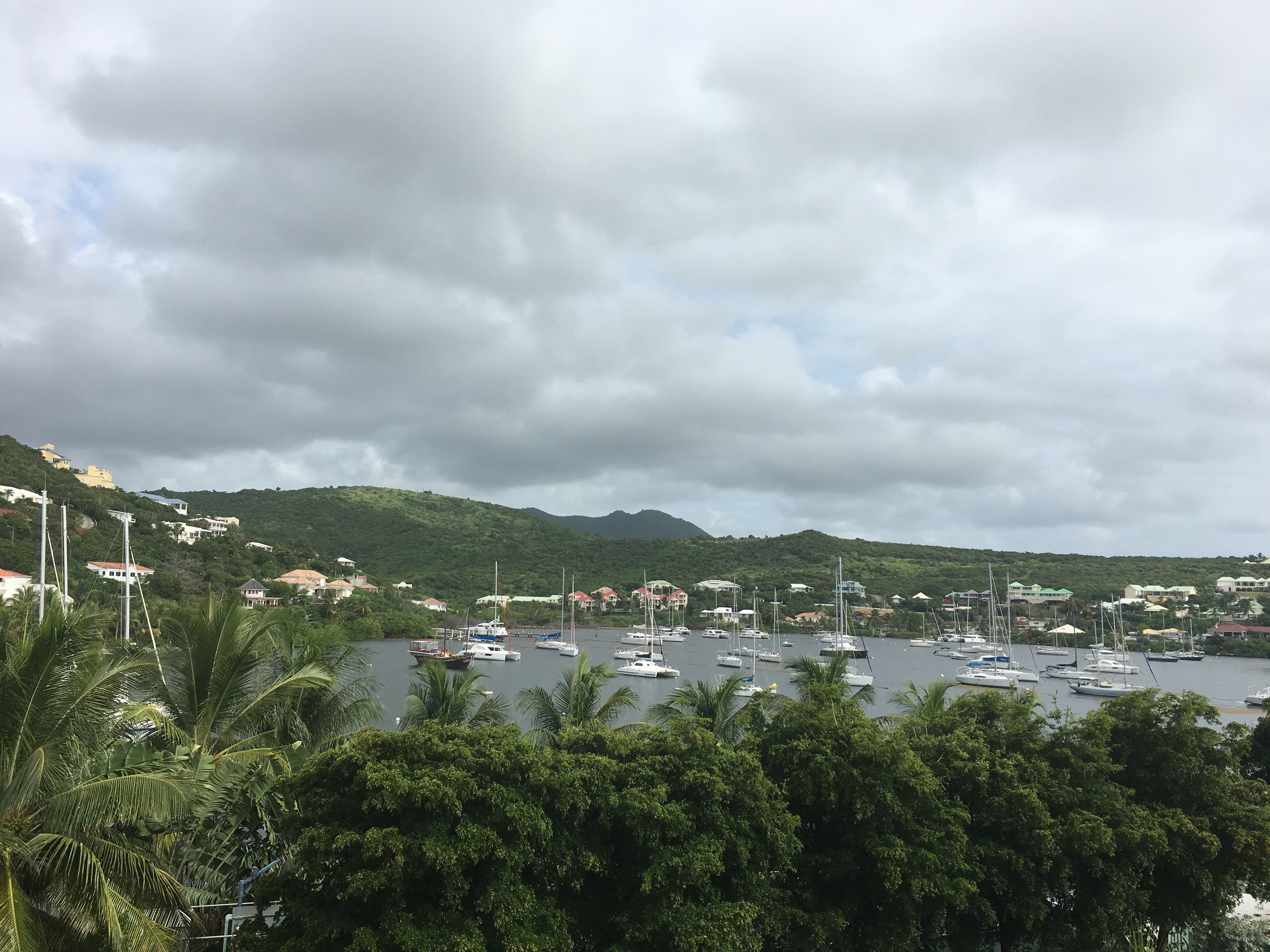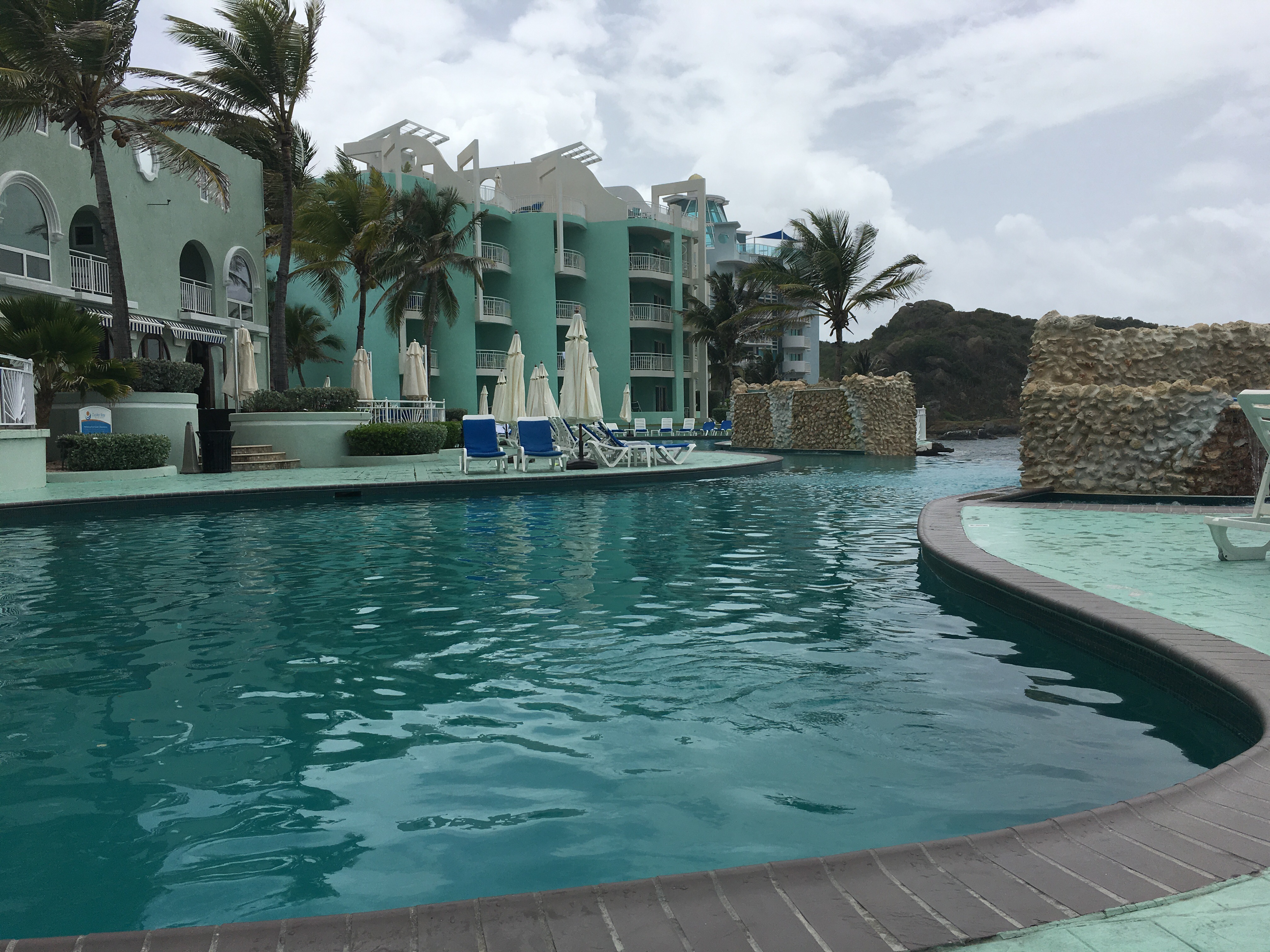 For the most part, we are the laziest vacationers anyone will ever meet. Poolside napping and reading being at the top of the list, but we did venture off the resort a few days for some pretty cool excursions. We did an island tour, which took almost the entire day on Sunday. I'll have to be honest, the bus tour was just so-so, but before heading back to the resort, we stopped at Orient Beach, which was so nice. We finally got into the ocean. Our little beach, Dawn Beach, right beside the resort unfortunately was getting hit pretty hard with a ton of seaweed, and when I say ton, I'm not kidding. They had bulldozers out there every morning attempting to tackle the massive amount of seaweed that was getting washed ashore, but it was a losing battle. It sure was making quite the stink, though. It was coming in from Africa and unfortunately was hitting the Atlantic side of the island pretty hard. The resort was really cool about it, and was purposefully planning excursions to get the guests on the other side of the island to enjoy the beautiful beaches St. Maarten has to offer.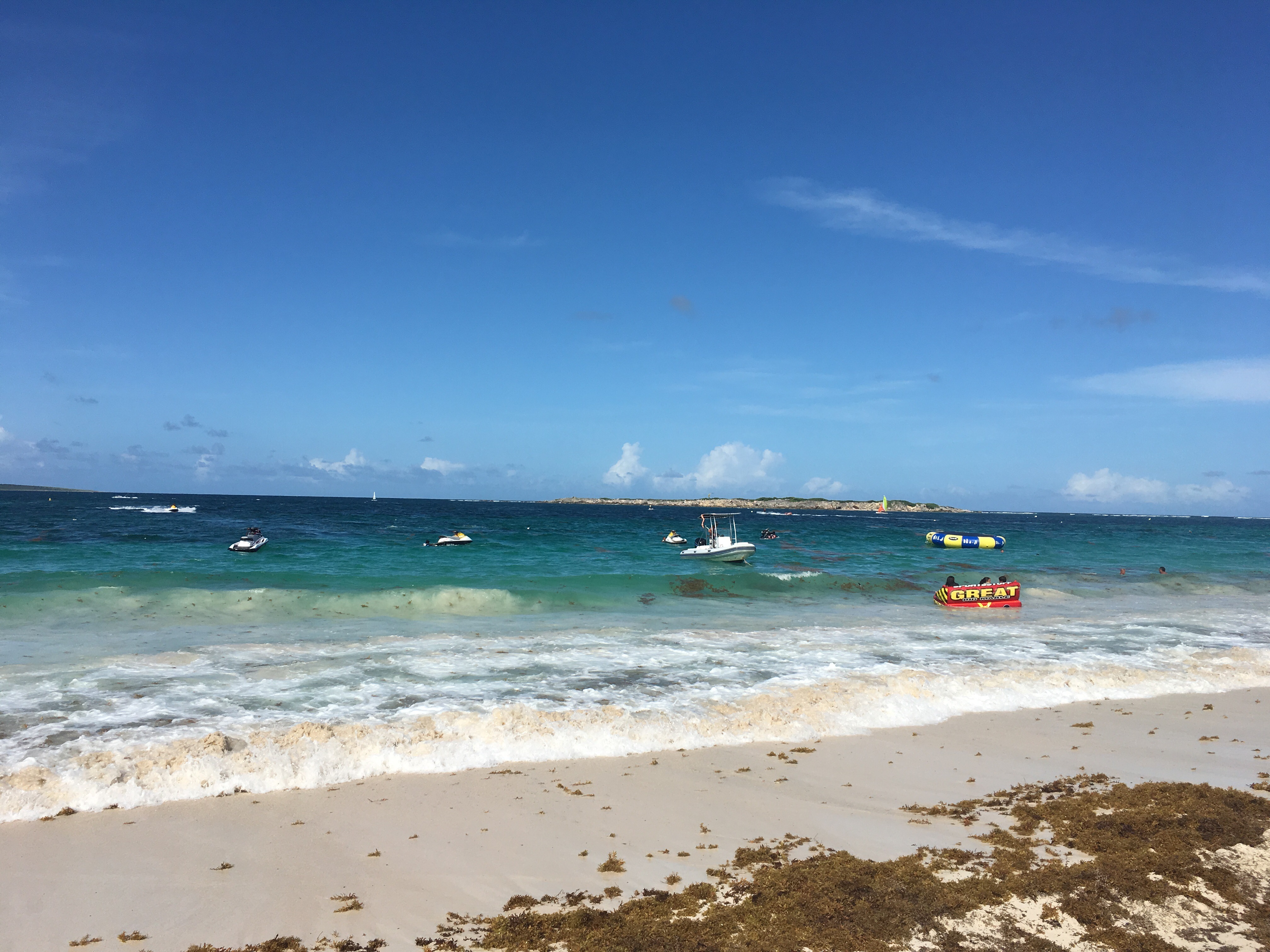 On Wednesday, we ventured into Marigot, the French capital. We had several people to buy some souvenirs for, and the market at Marigot is the place to get all these finds. Way cheaper than the souvenir shop at the resort or from the ladies selling souvenirs on the beaches. You can buy anything St. Maarten in Marigot. I think we pretty much got everyone marked off our list in a very short time after we had a French breakfast complete with crepes. So yummy!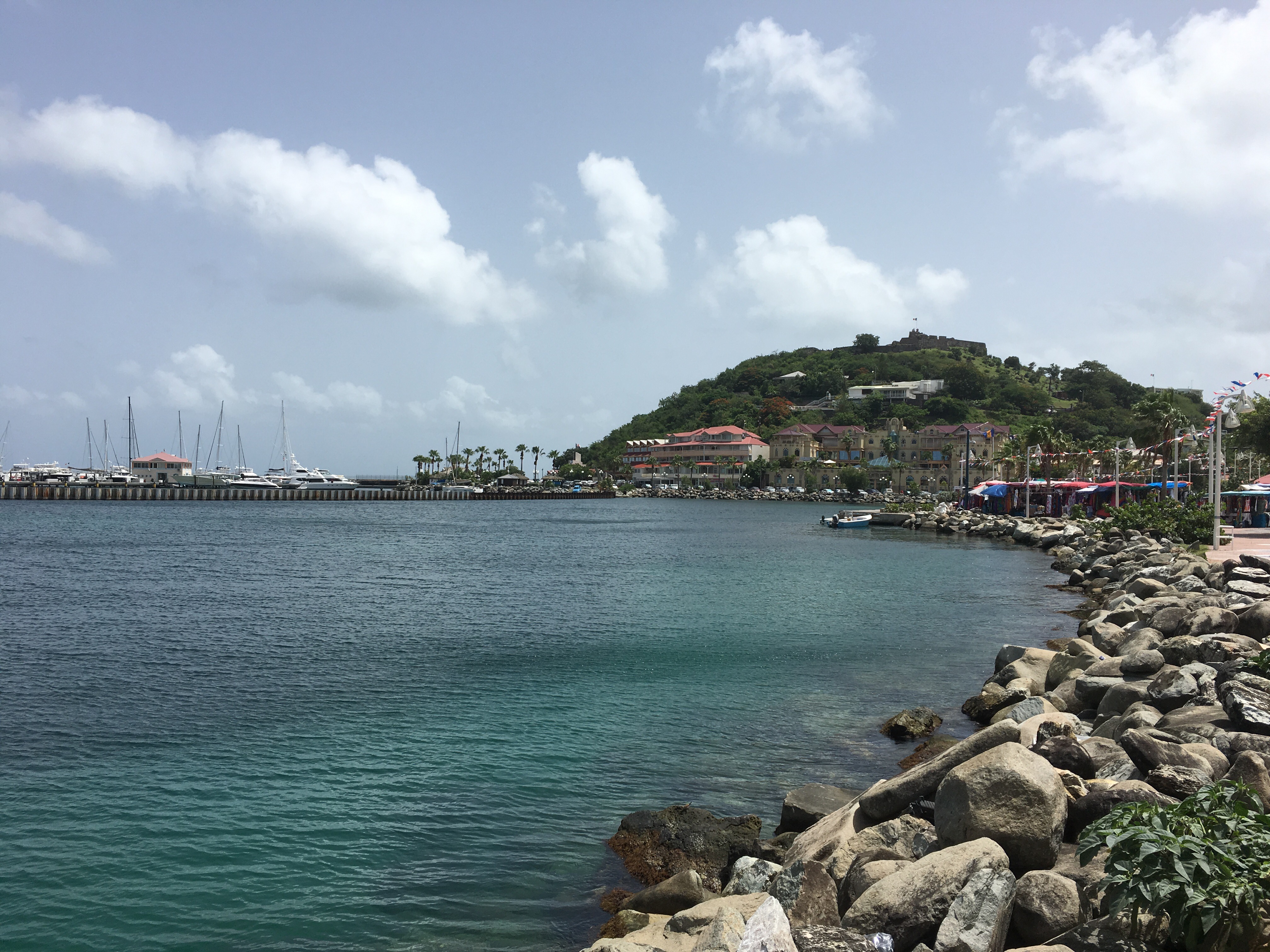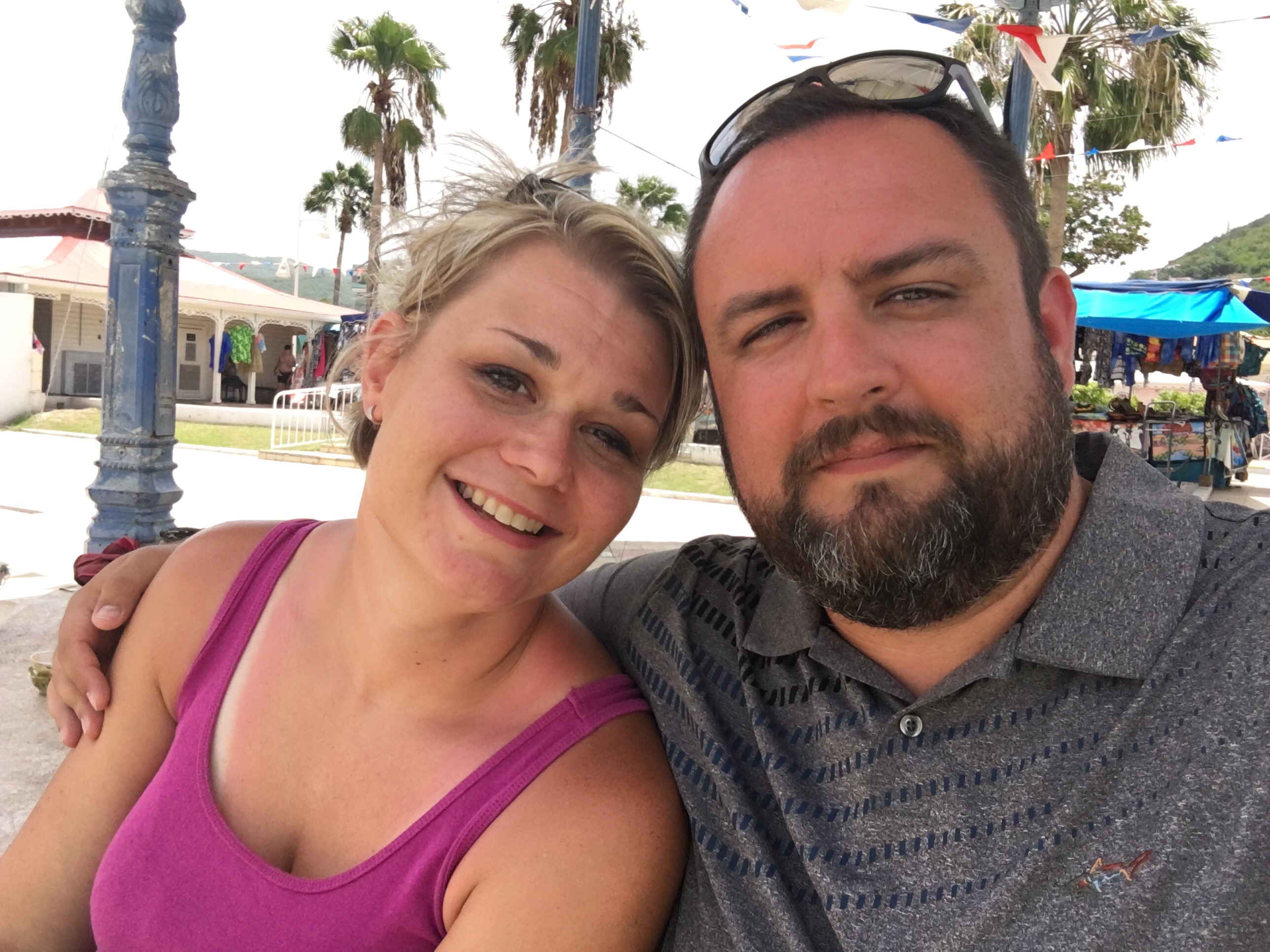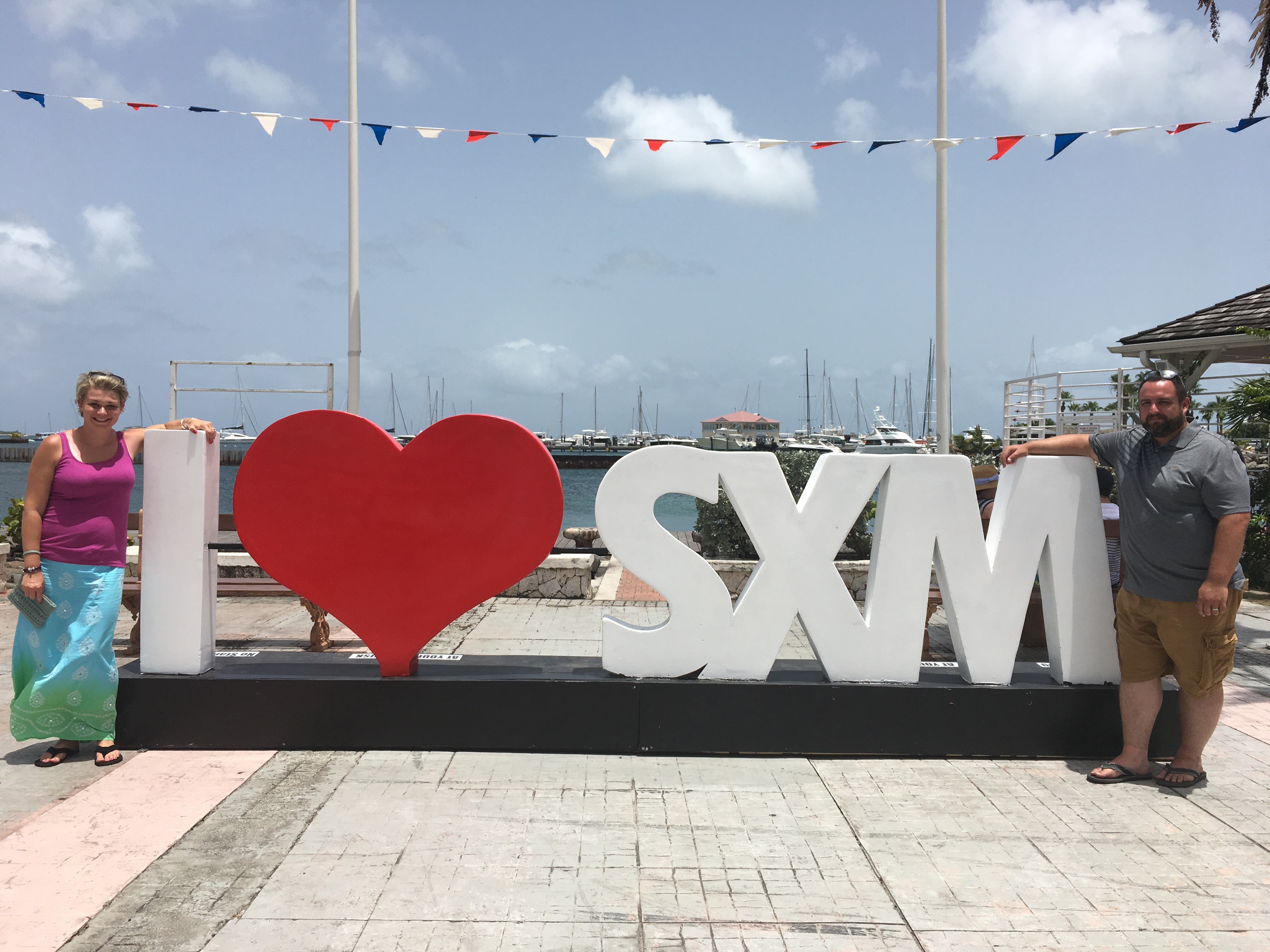 Our final excursion and my personal favorite, of course, was the snorkeling trip with Captain Alan's crew the day before we left. Captain Happy and first mate Miles were our guides for the day. We went to three different islands to snorkel. The boat ride out to the islands was quite possibly the roughest boat ride I've ever been on. We were soaked, and I about froze. It was so worth it, though. There was a tropical storm brewing south of us, which was causing all the issues. Boy, the seas were rough that day, but we went out there like troopers and had an amazing time. We saw a beautiful and quite large sea turtle. I wish I could have gotten better pictures of him, because that turtle was just amazing to watch. There's only so much an iPhone inside a plastic waterproof pouch will do. We've seen them before, but none as big as this one. We also saw several different species of reef fish, which amazes me every time to see them in their natural environment. The last island on our excursion, Pinel Island, had super clear water with moon fish that loved our leftover lunches. The second any food hit the water, they went crazy for it. We also met the native iguanas on the island that day. Our guides told us their behavior was not like the typical wild iguana. These not so little guys were super friendly. Yours truly even got to hold one. Jordon was too much of a weenie and preferred to stay behind the camera to capture my encounters with them. They were just super vibrant in color and were awesome to interact with.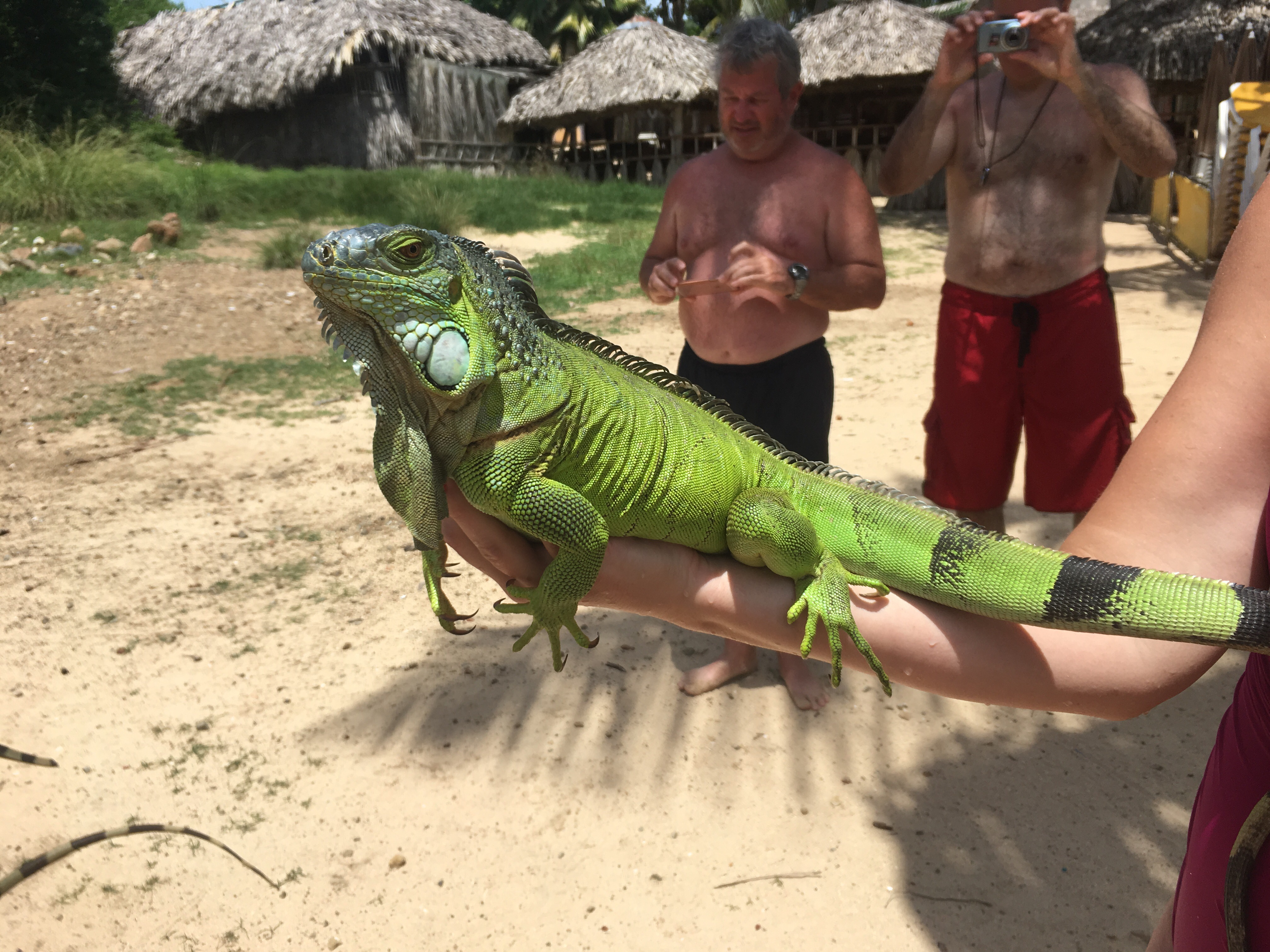 We've only been home for a few days, and I'm already wanting to go back. There's something super special about sunny St. Maarten!